Aus Eco Solutions brings together a team of dedicated and experienced people. Kristian Guppy is the founder and holds a DPI Commercial Operators License.
The Aus Eco Solutions team includes a mix of people with financial, managerial, administrative and conservation and land management qualifications and experience.
Our employees have relevant qualifications in Bachelor of Applied Science in Environmental Management, Conservation and Land Management (Diplomas and Certificates II, III & IV), DPI Agricultural Chemical User Permits (ACUP), chainsaw (fallers and crosscut), pest animal management, all terrain vehicle training, and first aid (level 2).
Our employees also have significant experience in plant identification, particularly weeds and natives to ensure off-target damage is minimised.
Jon Nester
Victorian Branch Manager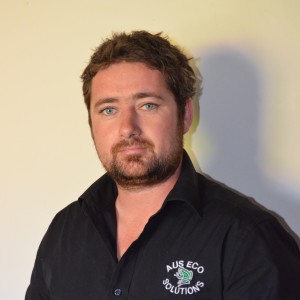 My interest in science and Australia's unique environments lead me to a career change in 2010. Building from the solid work ethic I established from many years in the construction industry I completed an Applied Science (Environmental Management) Degree at the University of Ballarat finishing in the top 15% of my peers. My high grades allowed me to undertake an internship at Castlemaine Goldfields (CGT) where I learnt the level of professionalism that is needed to succeed in my new field. I was proud to present findings from research I conducted at CGT at the 5th Biodiversity across the boarder's conference regarding CGT's revegetated sites. I gained full time employment with Aus Eco Solutions as an Environmental Technician, which was soon followed by a promotion to Field Coordinator. Both these positions allowed me to interact with the environment and people who are also dedicated to restoring significant areas of Australia's biodiversity for the future. I took over as the Victorian Branch Manager of Aus Eco Solutions in October last year and am excited about adding value to the many important projects we are currently working on.
I aim to build on the success Kristian and Kerrie have had and take the company to the next level by providing our clients with a full range of professional environmental services including consulting and management.
Stephanie Grylls
Field Coordinator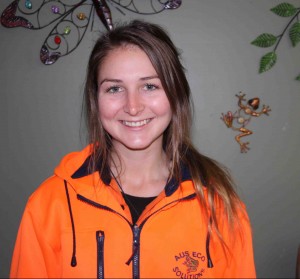 After having a keen interest in the environment growing up on a farm along the Loddon River I focused all my studies into conservation and land management. I completed my Bachelor of Applied Science Degree at Charles Sturt University concentrating on Parks, Recreation and Heritage, as well as completing a Certificate 3 in Conservation and Land Management at Wodonga TAFE. I have been an international volunteer for the study and conservation of endangered animals including 3 months in Borneo working with the Orang-Utans, and 1 month in Nepal working with the environmental company Himalayan Nature in protecting ecosystems. I have also worked closely with species conservation, conservation and land management and parks and heritage maintenance in New South Wales and Victoria, trapping and recording fauna species in Sturt National Park, Inverleigh Nature Reserve, Chiltern National Park, Lake Eildon National Park, Mount Lawson State Park, Koetong Forest and Kosciuszko National Park. Throughout these parks I have been able to work alongside many environmentally conscious companies such as, Parks Victoria, DELWP, Parklands Albury/Wodonga, Conservation Volunteers Australia, Green Army, Albury City Council, Landcare Australia, Friends of Groups, City of Greater Bendigo and environmental PHD students and professors. I am one of the newest members of the Aus Eco Solutions team and am very excited to make a big difference within this environmental company.
Mitchell Moloney
Field Coordinator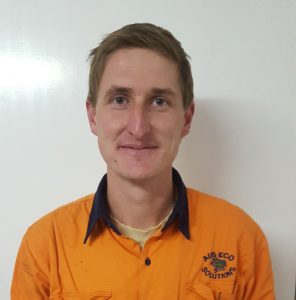 My Career prior to joining the team here at Aus Eco Solutions has been wide ranging and ever changing. Growing up on a farm in Nullawil, North Western Victoria, I have tried my hand at quite a few different things. I've been a farm hand, an apprentice metal fabricator, a labourer, a trail builder and a retail sales assistant, with the largest portion of my career spent flying around the country working on the construction of steel pipelines.
Through all my career changes I always looked forward to settling one day in an industry where I could spend my time in natural environments making a positive impact through my work.
In the beginning of 2015, I went back to school to study Conservation and Land Management at Federation University in Ballarat. I continue to study online while I work to continually develop my skillset in natural resource management. In the beginning of 2016, I was lucky enough to get the opportunity to join the Aus Eco team as an Environmental Technician which soon turned into an opportunity to step up into my current role as a Field Coordinator.
I look forward to continuing to learn and challenge myself to utilise current best practices and emerging techniques to preserve and enhance native flora, fauna and the experiences that go along with them for years to come.