Aus Eco Solutions brings together a team of dedicated and experienced people. Kristian Guppy is the founder and holds a DPI Commercial Operators License.
The Aus Eco Solutions team includes a mix of people with financial, managerial, administrative and conservation and land management qualifications and experience.
Our employees have relevant qualifications in Bachelor of Applied Science in Environmental Management, Conservation and Land Management (Diplomas and Certificates II, III & IV), DPI Agricultural Chemical User Permits (ACUP), chainsaw (fallers and crosscut), pest animal management, all terrain vehicle training, and first aid (level 2).
Our employees also have significant experience in plant identification, particularly weeds and natives to ensure off-target damage is minimised.
Kerrie Guppy – Managing Director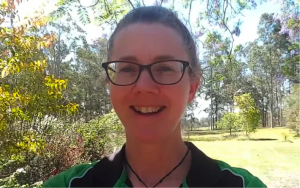 Kerrie is the Director of Guppy Enterprises Pty Ltd and has over 35 years of project management experience in mining, utility and emergency services, including geographical information systems (GIS) and 15 years in management consulting predominantly in integrated quality/ OHS /environmental management systems. For the past 16 years Kerrie has overseen significant conservation and land management projects
i.e. "Gateway to Victoria – Melbourne Airport Precinct" landscaping project for VicRoads, Eynesbury Development largest remaining remnant Grey Box Woodland and 65 grassland, 95ha Western Volcanic Plains Grasslands for Boral, and the remediation of Squirrel Glider and Trailing Woodruff habitats at three major landholdings in Forster. Kerrie is a qualified facilitator (Value Management Facilitator and Workplace Trainer & Assessor) and has extensive local volunteer experience including CEO of Symphony of the Earth Inc, Co-founder of Manning River Turtle Conservation Group, Assistant Scout Leader at 1st Wingham Scout Group.
Kristian Guppy Founder & General Manager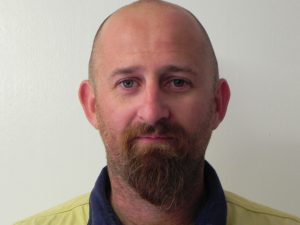 Kristian has over 30 years of experience in forestry and construction related industries, including DSE project Firefighter and contract weed sprayer. Kristian also has over 30 years voluntary involvement with
the Country Fire Authority and Rural Fire Service including four years as the Captain at Ballan CFA Fire Brigade and is currently Captain at RFS Wallaby Joe (Wingham). Kristian has played senior operational
roles at major fires such as Black Saturday 2009 in Vic and Black Summer 2019-20 in NSW.
Jon Nester – Victorian Branch Manager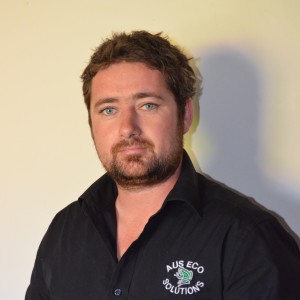 My interest in science and Australia's unique environments lead me to a career change in 2010. Building from the solid work ethic I established from many years in the construction industry I completed an Applied Science (Environmental Management) Degree at the University of Ballarat finishing in the top 15% of my peers. My high grades allowed me to undertake an internship at Castlemaine Goldfields (CGT) where I learnt the level of professionalism that is needed to succeed in my new field. I was proud to present findings from research I conducted at CGT at the 5th Biodiversity across the boarder's conference regarding CGT's revegetated sites. I gained full time employment with Aus Eco Solutions as an Environmental Technician, which was soon followed by a promotion to Field Coordinator. Both these positions allowed me to interact with the environment and people who are also dedicated to restoring significant areas of Australia's biodiversity for the future. I took over as the Victorian Branch Manager of Aus Eco Solutions in October last year and am excited about adding value to the many important projects we are currently working on.
I aim to build on the success Kristian and Kerrie have had and take the company to the next level by providing our clients with a full range of professional environmental services including consulting and management.
Stephanie Grylls – Field Coordinator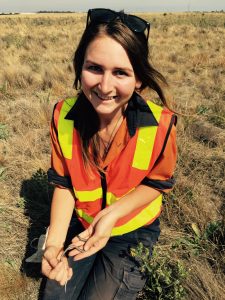 After having a keen interest in the environment growing up on a farm along the Loddon River I focused all my studies into conservation and land management. I completed my Bachelor of Applied Science Degree at Charles Sturt University concentrating on Parks, Recreation and Heritage, as well as completing a Certificate 3 in Conservation and Land Management at Wodonga TAFE. I have been an international volunteer for the study and conservation of endangered animals including 3 months in Borneo working with the Orang-Utans, and 1 month in Nepal working with the environmental company Himalayan Nature in protecting ecosystems. I have also worked closely with species conservation, conservation and land management and parks and heritage maintenance in New South Wales and Victoria, trapping and recording fauna species in Sturt National Park, Inverleigh Nature Reserve, Chiltern National Park, Lake Eildon National Park, Mount Lawson State Park, Koetong Forest and Kosciuszko National Park. Throughout these parks I have been able to work alongside many environmentally conscious companies such as, Parks Victoria, DELWP, Parklands Albury/Wodonga, Conservation Volunteers Australia, Green Army, Albury City Council, Landcare Australia, Friends of Groups, City of Greater Bendigo and environmental PHD students and professors. I am one of the newest members of the Aus Eco Solutions team and am very excited to make a big difference within this environmental company.
Teagan Armstrong  – Field Coordinator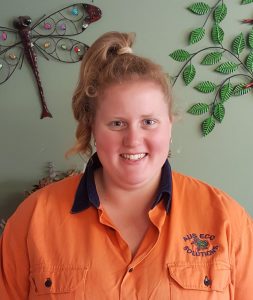 Since childhood I have had an interest in the natural environment. This has stemmed from growing up on a farm on the Bellarine Peninsula. In 2014, I went to The Gordon TAFE to study Certificate IV in Conservation and Land Management, the following year I went on to complete a Double Diploma in Conservation and Land Management as well as a Diploma of Sustainability. Throughout my time at TAFE I had the opportunity to work with many different organisations including, Parks Victoria, Barwon Coast Committee of Management, Friends of Groups, Estuary Watch, City of Greater Geelong Council, Landcare Groups, ANGAIR (Anglesea, Aireys Inlet Society for the Protection of Flora and Fauna), Portarlington CFA as well as Conservation Volunteers Australia. Following study, I participated in two Green Army Projects, one for Parks Victoria in and around the Werribee River Park, and one for Conservation Volunteers Australia in and around the Geelong, Bannockburn area protecting the Victorian Volcanic Plains. In more recent years, I gained full-time employment at Aus Eco Solutions as an Environmental Technician, which was followed by a position as the Training Officer, and then finally as a Field Coordinator.
Shae Lindrea – Field Coordinator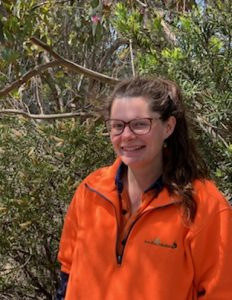 I have always had a great appreciation for nature and Australian natural areas which has led me into conservation and completing my diploma of conservation and land management in 2011. Through my studies I did my work placement with Flora Victoria where I developed a love for grasslands and wildflowers. Learning about direct seeding and restoring grasslands throughout Melbourne. I took my love of travel and Nature and moved to South East QLD where I worked in the field for 5 years working through rainforests and bushland reserves in the Gold Coast Hinterland, Sunshine Coast and all through the Greater Brisbane region. I returned to Victoria to be closer to my family and have been working with Aus Eco Solutions for the past 12 months where I have now taken the role as Field Coordinator.
Jenny Monterosso Administration Officer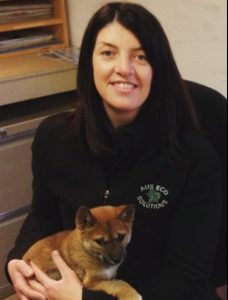 Jenny has over 20+ years administration experience in both supportive and management roles. Having owned her own business Jenny understands overall business systems. Jenny thrives on data collection and
analysing data to make informed decisions. Jenny has been part of Aus Eco Solutions for 6 years and has helped in developing and building apps in our project management system to capture data and provide visual and factual reporting.