Vic Roads Case Study – Landscaping Laverton
An example of a small native landscaping job we completed for Vic Roads on the 17th of June 2015 on the princess freeway Laverton.
We began this project by consulting with a Vic Roads contact to discover exactly what outcomes were required from this project. We put together a species list with the desired outcomes in mind, to improve the aesthetics of the site, increase local biodiversity and to deter graffiti along the sound walls.
Species List
Acacia paradoxa
Bursaria spinosa
Allocasuarina verticillata
Myoporum insulare
Dodonea viscosa
Banksia marginata
Melaleuca lanceolata
Acacia implexa
Corybia maculata
Two weeks prior to planting Environmental Technicians (ET's) marked out and treated the area with an approved herbicide to limit weedy competition post planting.
Following this, after the grass had sufficiently died back, we completed a dial before you dig (DBYD) assessment of the planting areas and ripped the site with a tractor to loosen the compacted soil.
Planting areas were then topped with 100mm of mulch using a bobcat to aid with water retention and cover the area acting as weed suppression.
The site was then planted out using Aus Eco's approved planting procedure which including adding water crystals and building water bowls at the base of each plant.
Vital to the success of the project we will now move on to a maintenance regime which will include sufficient watering throughout the establishment faze and continued weed control to suppress weed competition.
Testimonial
VicRoads has been extremely pleased with the professionalism and level of service provided by Aus Eco Solutions (AES) for this landscaping project. Despite the tight time frames involved AES was able to deliver a quality outcome whilst attending to all of our requirements for the job. We have great confidence that the landscaping will flourish under the AES maintenance regime, especially given the thought and preparation that was put into the initial landscape installation.
The willingness and flexibility of AES in meeting client needs is to be commended and I look forward to future opportunities to work with this professional outfit.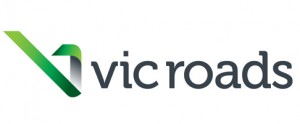 Stephen Curwood
Senior Environment Officer
VicRoads, Metro North West
Six months later and its time to remove the guards on our landscaping project in Laverton Victoria. Maintenance schedule going great – the results speak for themselves!